accreditation 
after what we achieved during past years, we put major requirements on table, which guide us to PRINCE2 . . . let`zs know more about it.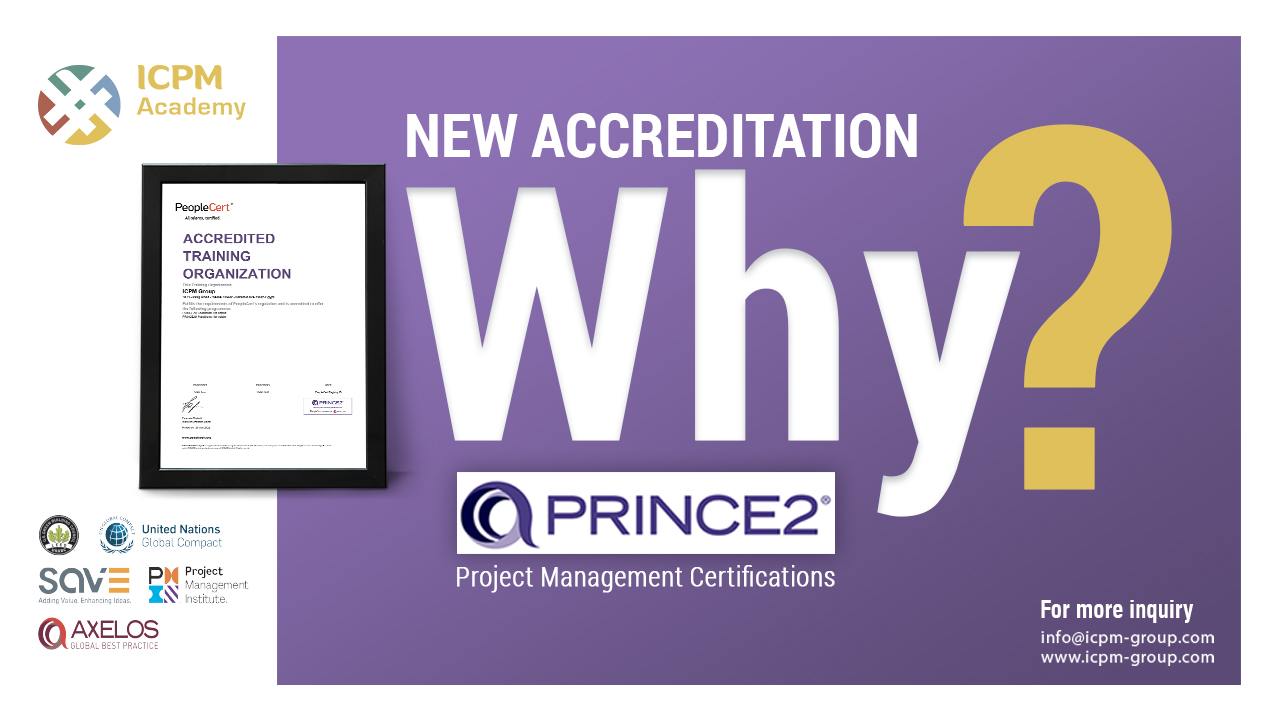 Reasons guided us to think of PRINCE2 by People Cert accreditation, here some:


Globally recognized certification
1,000,000+ professionals
A range of roles and sectors
18 languages
150+ countries
Step-by-step guidance to manage cost, time, quality, scope, benefits, and risk
Internationally recognized vocational certification that enables success in your role
Works with DevOps, Lean, and Agile
Who gets PRINCE2?
This certification is aimed at current and aspiring project managers or professionals who manage projects. It is also relevant to other key staff involved in the design, development, and delivery of projects, including Project Board members (e.g. Senior Responsible Owners), Team Managers (e.g. Product Delivery Managers), Project Assurance (e.g. Business Change Analysts), Project Support (e.g. Project and Programme Office personnel) and operational line managers or staff.


How to get PRINCE2?
Once, We have become a PeopleCert accredited body to obtain a #PRINCE2, an accredited course, and apply for accredited certificates through us. Just give us a call, Email, or msg:
Or fill in the Academy form:
https://www.icpm-group.com/ar/academy